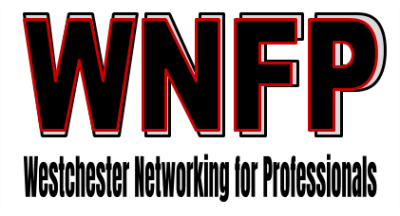 Email Marketing Campaign Consultant: Westchester Networking for Professionals
Areas of consultation: Email Marketing Campaign Consultant - Account Setup | Campaign Templates Designs| Email Auto Responders | List Segmentation| Email Integrations
​As a small business owner, you wear a myriad of hats — but no matter how hard you try, the reality is you don't have time to wear them all — which is why many of you have an accountant, a bookkeeper, and a lawyer to take care of your taxes, your balance sheet, and your contracts. And what about your marketing? Do you have time to manage your contact lists? Create fresh content for your newsletter? How about managing your social media campaigns and integrating your web presence across multiple platforms?
Well, that's where we as Constant Contact Solution Providers come in. We join Constant Contact as an independent marketing professional who are here to help you grow your business — because sometimes it can be hard to find the time to get started. 
As your local Constant Contact Solution Provider we will give you a boost when you need it, or be with you all the way, providing a fully managed engagement marketing program. From specialty businesses to non-profits, we will support you in every aspect of your outreach, helping you implement general marketing and business strategies.
We are well equipped to provide you with an unprecedented level of service and expertise in everything from email marketing, to social media and event management, along with the ability to create local deals for your customers and get your business listed on websites that matter to your growth.
7 REASONS WHY YOU SHOULD HIRE WNFP AS YOUR EMAIL MARKETING CONSULTANT
Work with an organize your email account

Create effective email campaigns

Send our professionally looking emails to customers & prospects

Grow your email subscribers list

Increase your open rates for your email campaigns

Increase your ROI from your emails marketing efforts

Enhance your company's brand awareness
I'm so glad I started working with Westchester Networking for Professional to help me create an email marketing strategy.  Since we started working together my subscribers increased from 75 email to now having over 600 subscibers in 60 days. Our customer has mentioned that they love receiving our emails.
- The Pastry Hut
WHAT SHOULD YOU EXPECT?
In order for us to gain a better understanding of your current online marketing strategy and help you develop an effective strategy to help you quantify your goals and objective and put a plan in place to achieve your marketing objectives for great results, we need to conduct a needs assessment also known as our Strategy & Planning Session.

STRATEGY & PLANNING PROCESS:
Online Marketing Strategy Review
Online Marketing Strategy Development
Email Marketing Strategy & Plan Creation


I didn't think I needed to create email campaigns until we noticed that the word of mouth and referrals for our business wasn't as effective as years before.  We contact WNFP to learn more about email marketing and how it could help our business. We hired WNFP to help us get started and immediately we started noticing results from our 1st campaign.
- MAT Consulting Services
Are you ready to effectively use email marketing for profitable results?
Let's Talk! Schedule your free 15 minute consultation, today.